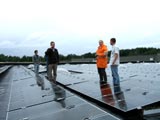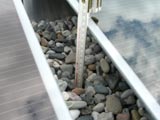 COMPANY

We carry out all types of net coupled photovoltaic power stations on roofs and fronts of buildings. We accompany you on the way to your own solar power plant, ready for occupancy, from the planning to the installation and supervision.



We build photovoltaic plants individually for your roof situation, with materials of highest quality of well-known manufacturers.



We check if your roof is suitable for a photovoltaic plant and if necessary we can offer redevelopment.



Photovoltaic plants must be planned precisely and installed solidly. Therefore high-quality materials are indispensable to ensure the function efficiency of the plant and the roof.



Your advantages with us result from the advice independent from manufacturers and the system conception. The personal and individual support is of highest importance for us as well as the central coordination of the project and quality management.



Consultation takes the first place in our company, in a personal conversation on-site. We work out your offer on the basis of your wishes and the local conditions based on the current advancement conditions for your future solar plant.